Who is Margaret White?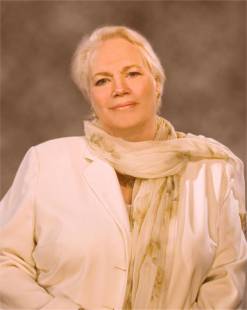 Margaret White has been a mortgage banker for 40 years. She has owned two mortgage companies, one of which she took public.
Her vast experience includes serving as Vice-President of Operations for Wells Fargo Mortgage, managing over twenty-five hundred employees and closing over $1 Billion per month.
She also was the President of Allstate Mortgage, with its impressive 43 branches. Margaret was even one of the first ever approved Fannie Mae underwriters, designed the original 1003 loan application that is still used today.
Margaret was one of the founding members of the National Association of Professional Mortgage Women in two states, California and Michigan, and was on the committee to create equal credit laws for women. She also received a lifetime achievement award from the NAACP for her work getting the first black contractor bonded.
She has literally trained thousands of people and operations teams on how to be a mortgage banker, and continues to do so with her on-line Mortgage Banking Courses, now carried by over thirty Universities.
Margaret has raised two beautiful daughters who both live in San Diego, has had her own syndicated consumer-help based radio and television shows, and written several best selling books on finance. In addition she has authored a book called 'They Stood' about the brave women who supported Donald Trump, and most recently her autobiography, 'The Life That Made Me.'
Her numerous awards include:
¨ Recipient of 2006 "Person Of Influence" Award by In Business Magazine, Nevada
¨ Woman of the Year - 1995 Commemorative Medal for the American Biographical Institute
¨ Awarded Gold Record of Achievement - 1995 for Investment Banking

¨ Recognized as one of America's top 2,000 Notable American Women – 1995

¨ Recognized in Who's Who Women of Nevada – 1995

¨ Recognized in Distinguished Woman of Southern Nevada – 1995